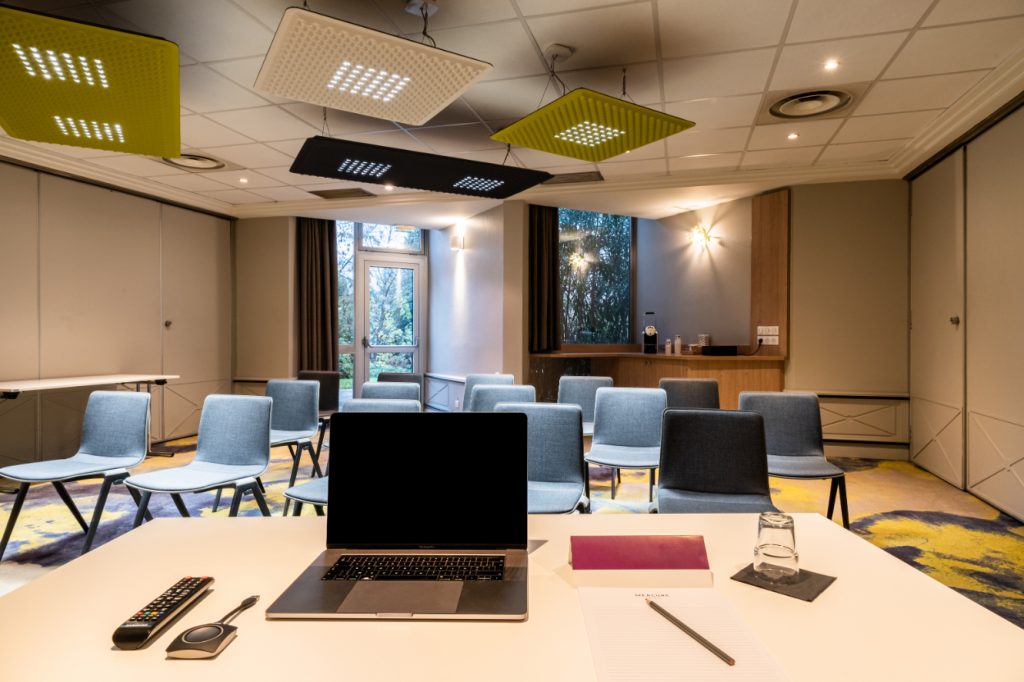 Study day, Turnkey seminar
Get your quote Pro packages - Study day
Permanent beverages (coffee, tea, water)
2 Gourmet breaks 
Daylight room, set up in the configuration of your choice
Equipment: video projector, flip chart, screen, high speed Wi-Fi
3-course lunch (water and coffee included) 
Conference Planner dedicated to your event
Pro Packages - Residential Seminar
After-work 1h (beer, wine, savoury assortment)
3-course dinner (wine, water and coffee included)
Classic room, buffet breakfast included
Dinner service is subject to an additional charge after midnight. 
Options allow you to upgrade your event, examples: gala dinner, Privilege room, vip reception.
PROGRAMME MEETING PLANNER
Your meetings & events rewarded
Earn points for every meeting, seminar, event, party, training, product launch, private event
2 spent = 1 Club ALL MEETING PLANNER* point
You can convert them easily: you can choose to receive gift vouchers to be used in the franchised hotels that are partners of the programme or to be converted into air miles.
In addition to your personal stays, it is now possible to use your points to finance part of your next event!
* For more information, terms and conditions and to register, please contact our sales team.