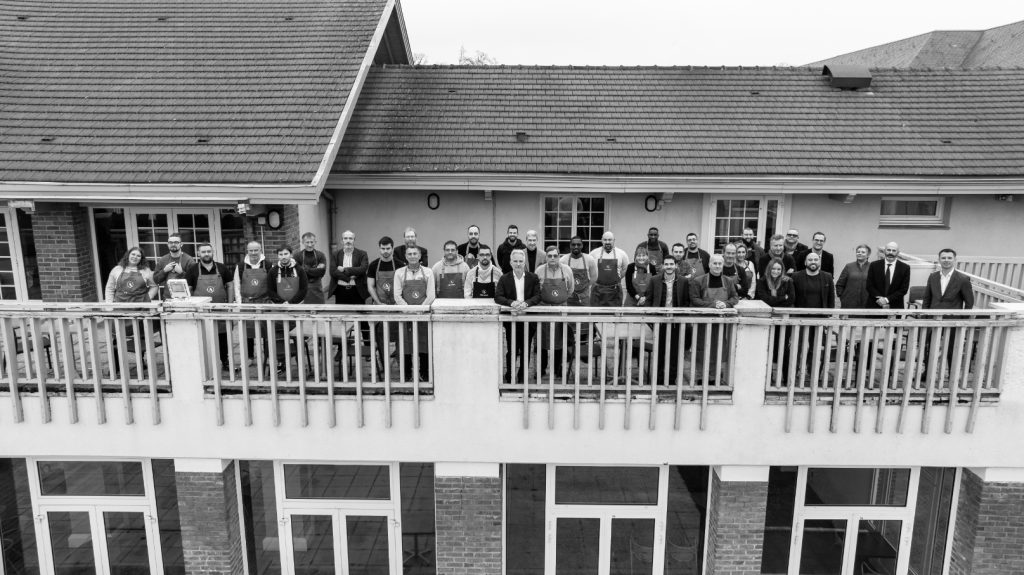 Chefs . Craftsmen . Conviviality
The "A l'Epicerie" restaurants are unique expressions of French gastronomy. The chefs cook seasonal and quality products with condiments and sauces from the Grande Provence artisan Aix&terra, cheeses from the Alsatian artisan René Tourrette. Chef Julien Allano is the Chef Ambassador! Find all the information about our restaurant chain on its dedicated website (button below) and on its social networks (presented on page Enjoy). VCome and share our signature dishes, regional recipes, all-cheese meals in our beautiful renovated hotel and restaurant!
PLEASE NOTE: pets are not allowed for reasons of hygiene
Full of energy every morning
At the Mercure Grenoble Meylan, breakfast is available as a buffet, room service (with an extra charge), or in express mode at the bar. Think of booking your stay in bed and breakfast to start the day gently. Our buffet is composed of a sweet and savoury selection of local, made in France and organic products: loose teas, delicious jams from the Aix&terra factory...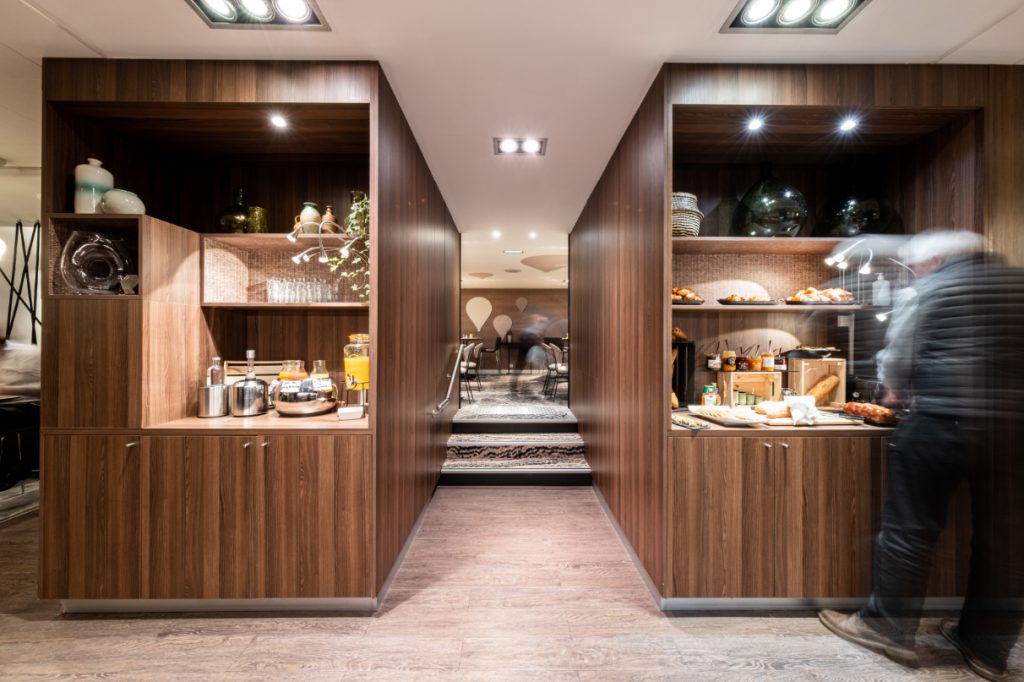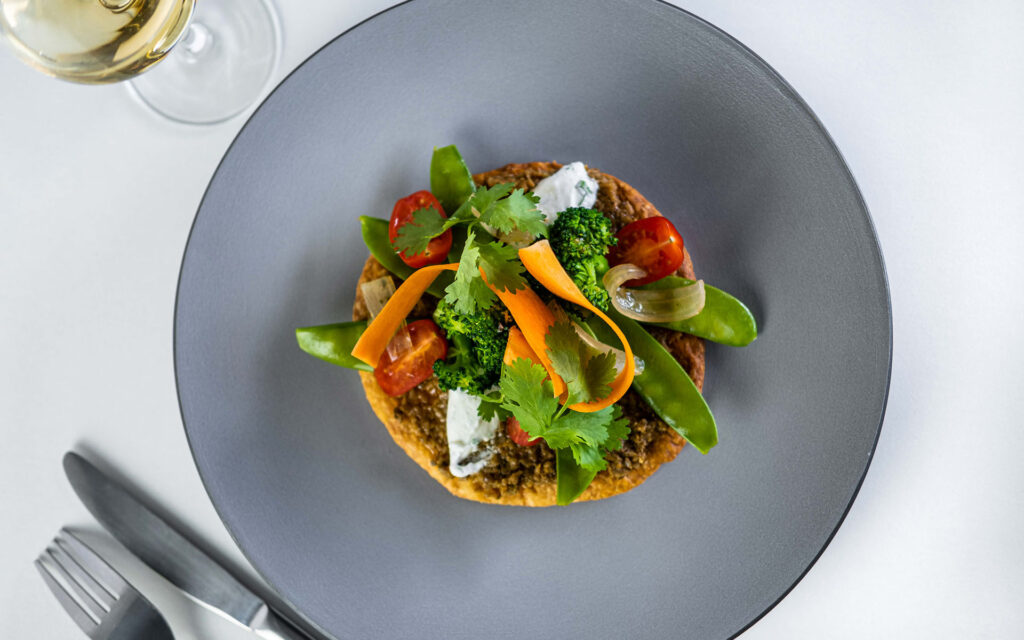 Gourmet temptations at the Mercure Grenoble Meylan
Our Restaurant "A L'Epicerie" Meylan, renovated during the summer of 2022, places you away from the noise of the city and in the heart of a peaceful green setting. The soft colours and warm design of the bright room put you in a good mood and whet your appetite. Inside and outside, A l'Epicerie Meylan is also the perfect place to meet for a coffee or a drink.   
Depending on the layout, the season and the privatisation of the premises, we can host your professional and private events. You can find all the detailed information on the Business page.
"A L'Epicerie" Meylan opens its doors to you from Monday to Friday lunchtime for your business lunches and from Monday to Friday evening for your relaxing dinners with family or friends.  
We booked this hotel without knowing it, reading your reviews. We always travel with our two dogs of 30 kgs each, which can block some hotels, the Mercure said "go" right away with a pet package...
Very good hotel, friendly staff, clean and spacious room (king size bed, desks, wardrobe) bathroom very good. Breakfast ok.
Spacious and comfortable room, and above all quiet, allowing the deserved rest of the warrior. Pleasant bathroom.
Great hotel both in Grenoble and in Meylan.